My aim is to use this platform to share what I know about Middle Eastern percussion, to make it useful and enjoyable for those you might enrol in the courses listed here; get feedback from them, creating a community of drumming enthusiasts.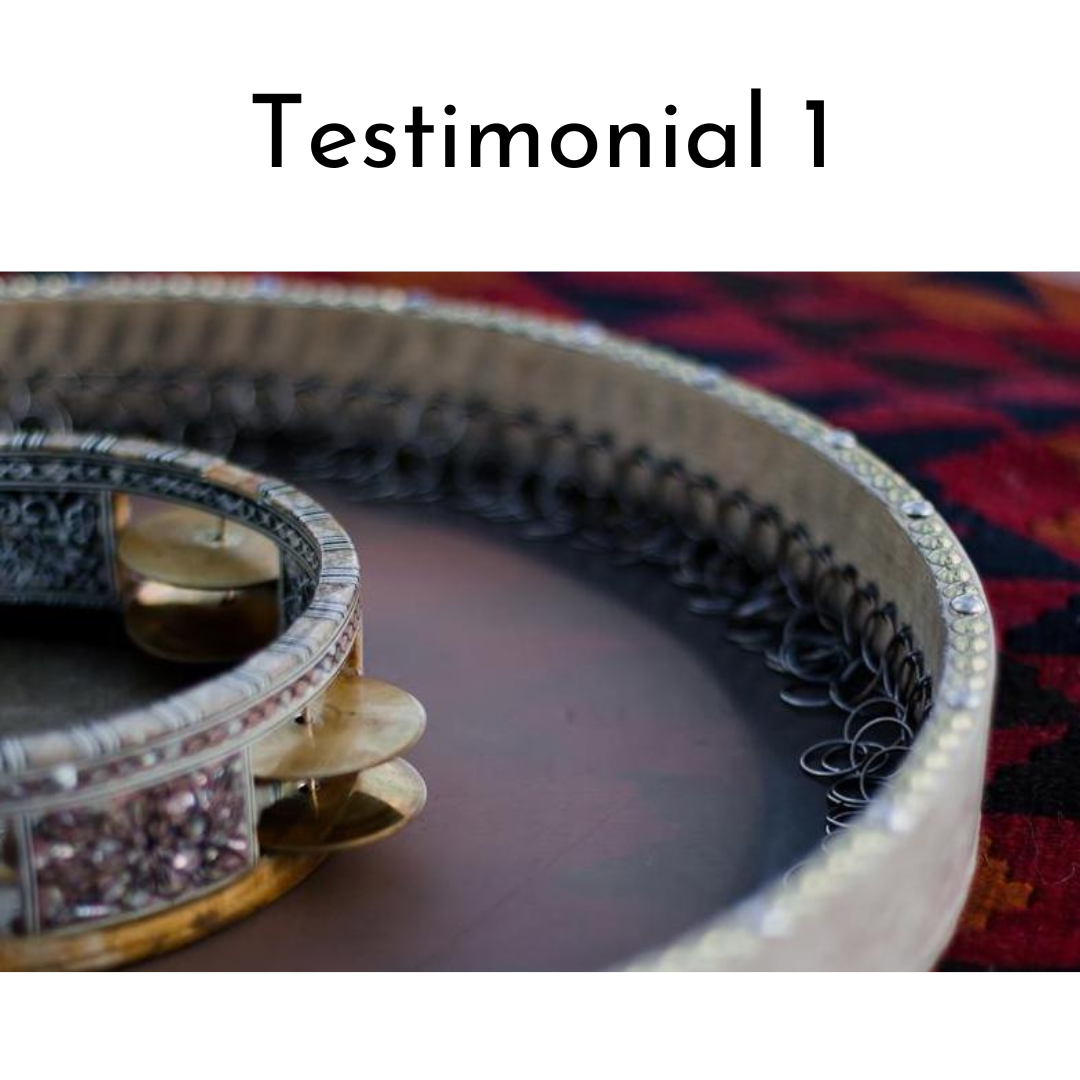 Laura Lilienthal
(SEN CHILDREN SPECIALIST | ARTIST)


I have been studying with Elizabeth for two years and I would highly recommend her online course. Elizabeth gives clear and thorough instructions which is essential for learning the basics and to build yourself a strong foundation which you can then build on.
As a teacher Elizabeth is kind, patient and adaptable to your needs.
I highly recommend her courses!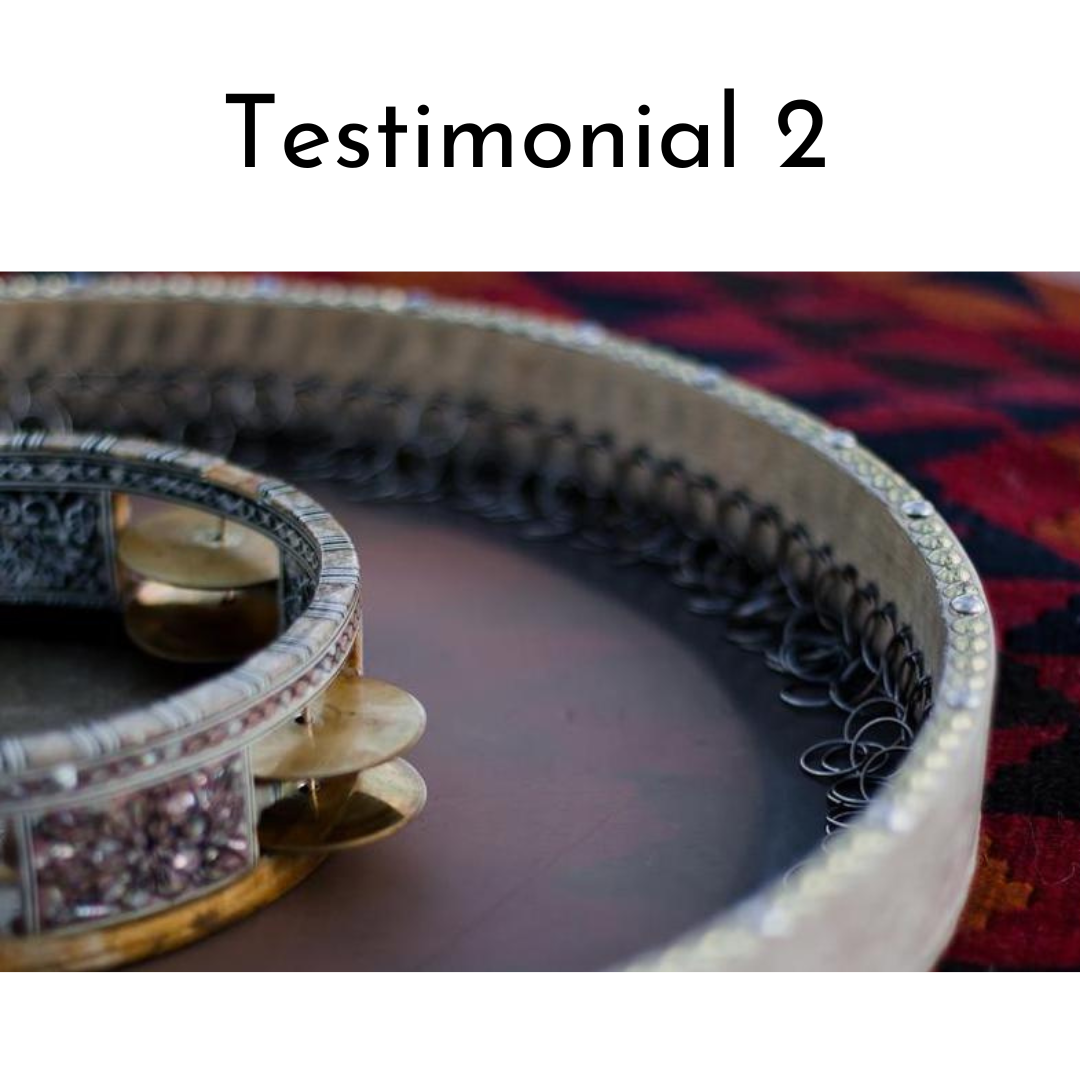 Brita Reinmann
(MUSICIAN| PERCUSSIONIST)


(About my weekly group lessons)
I liked that I could learn both techniques on the frame drum and basic knowledge about Arabic music from scratch.
As a professional musician I enjoyed the simplicity of the course because I could learn what I needed to learn
(on a fairly new instrument for me) in a relaxed atmosphere with no pressure.
Also, it's a great idea to send a video of a summary from the lesson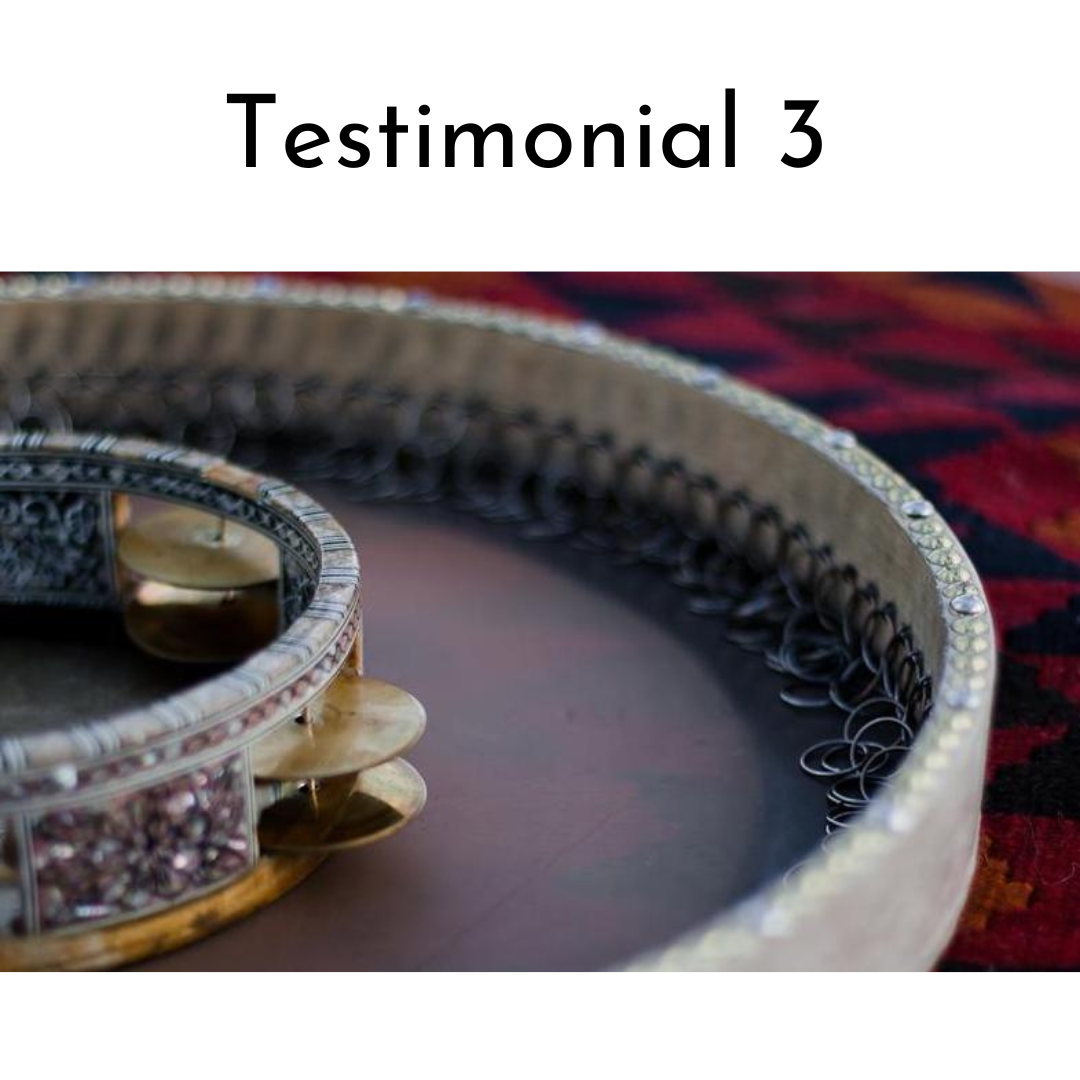 (About my Online Frame Drum
tutorial in Spanish)
Elizabeth's course gave me an incredibly valuable introduction to Middle Eastern style drumming. With a focus on mastering the fundamentals and many examples of rhythms, variations and songs it is a resource I continue to come back to. I found the final section on the history of the drum particularly engaging. I'd recommend the course to anyone interested in this style!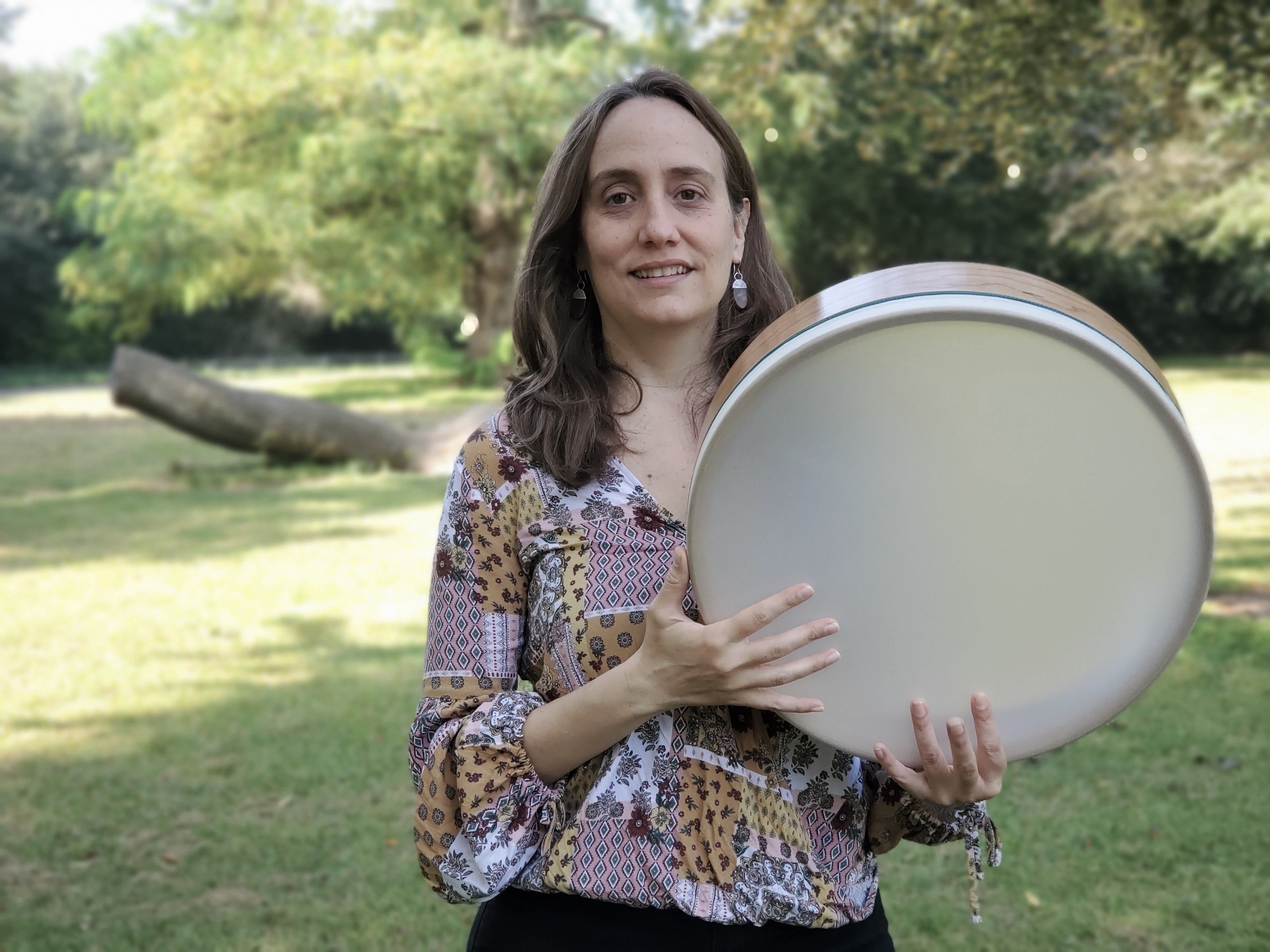 Elizabeth started learning Middle Eastern percussion 15 years ago through various teachers. At SOAS University, London, she focused on the music of that region for 3 years, not only learning about its repertoire but also about its history, culture and about the composers and about the influence of other cultures and genres of music.
The main instruments she learnt were Darbuka (or doumbek), Tar/bendir/Duf (frame drum without cymblas) and Riqq (Egyptian tambourin also found in other parts of the Middle East, North Africa and Turkey). Later on, she also learnt the Kurdish Daf (a frame rum with chains/jingles hanging from the inside of the frame)
A two year course in Dalcroze Eurythmics with the Dalcroe Society in UK, plus workshop in circular music/body percussion, lead her to explore more about body music, voice exploration and movement.
Elizabeth's workshops and courses always integrate the learning of the instrument with the body aspect of music: how we can connect to it an a more embodied way through movement, body percussion, singing games and improvisation.
She features as percussionist in many albums: "Finding Home" by Maya Youssef; "View from Somewhere" by Amira Kheir; "The Divine Abstract" by Charlie Cawood; "Del Canto Gitano" by Ignacio Lusardi Monteverde; "Lanscapes" by Pocket Caravan and "Neva", by Olcay Bayir.
You can go to www.elizabethnott.co.uk to learn more about Elizabeth
Frame Drum Upright Style (Tar) for Beginners NOW AT £50 (15% Discount!) Until 6th January 2023
Check your inbox to confirm your subscription